Shazam®
We offer the Shazam® Chek Card and Shazam® ATM Card. Withdrawals can be done at any of our three banking locations.
Williamsville State Bank & Trust
512 W. Main Street, Williamsville, IL
480 S. Crossing Drive, Sherman, IL
3341 Old Jacksonville Road, Springfield, IL
To locate the nearest FREE Privileged Status ATM in your area, log into: www.shazam.net
At Privileged Status – provide city and state – then Enter
If a pop up screen comes on and shows no locations – close out of pop up screen
Then go to upper left of screen
Enter city and state
Choose radius in miles from drop down menu
Click Search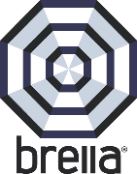 You can download a Shazam®brella app today at the Apple App Store or Google Play. Identifying potential fraud, monitoring accounts, and finding ATMs is easier and faster with Shazam®brella.